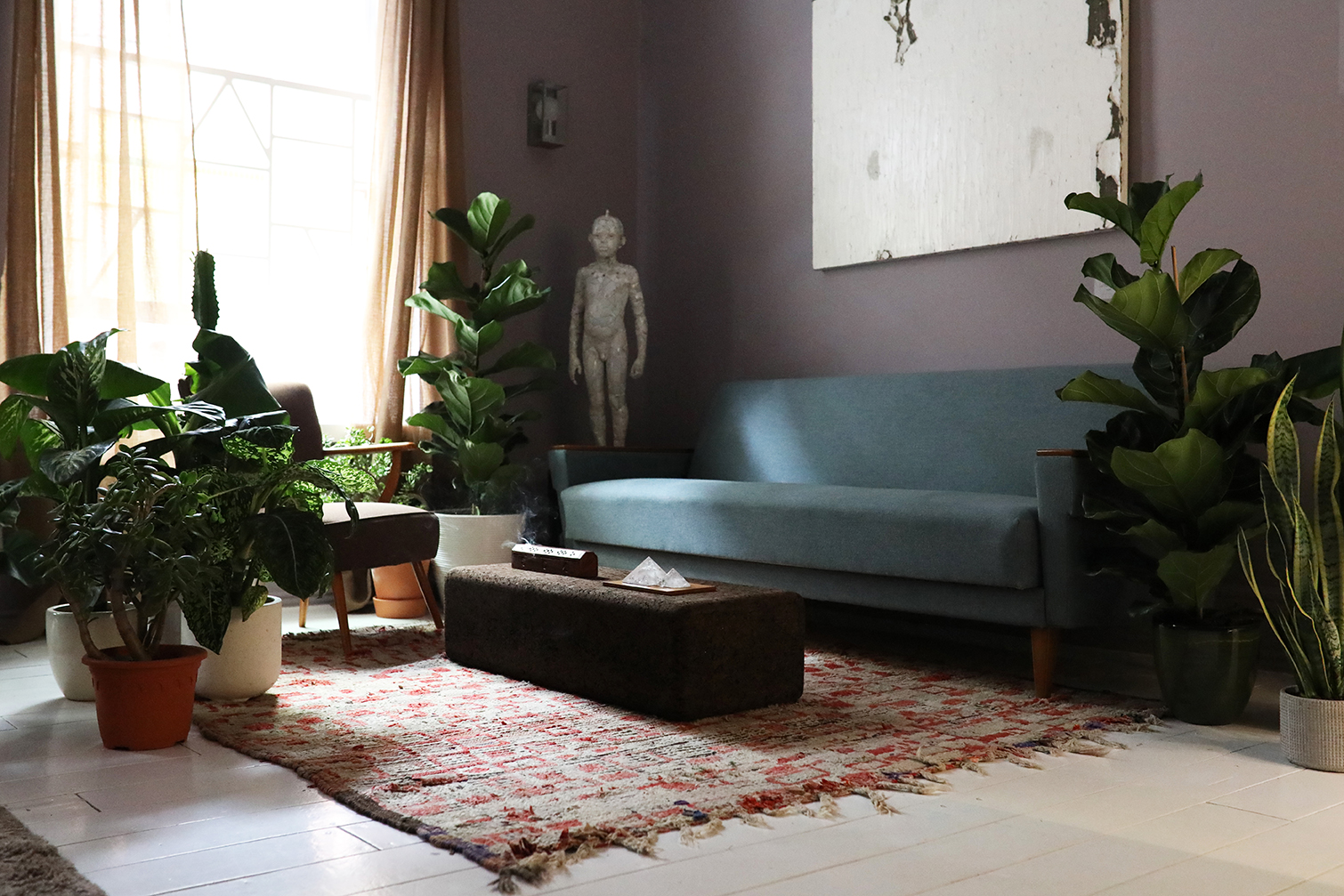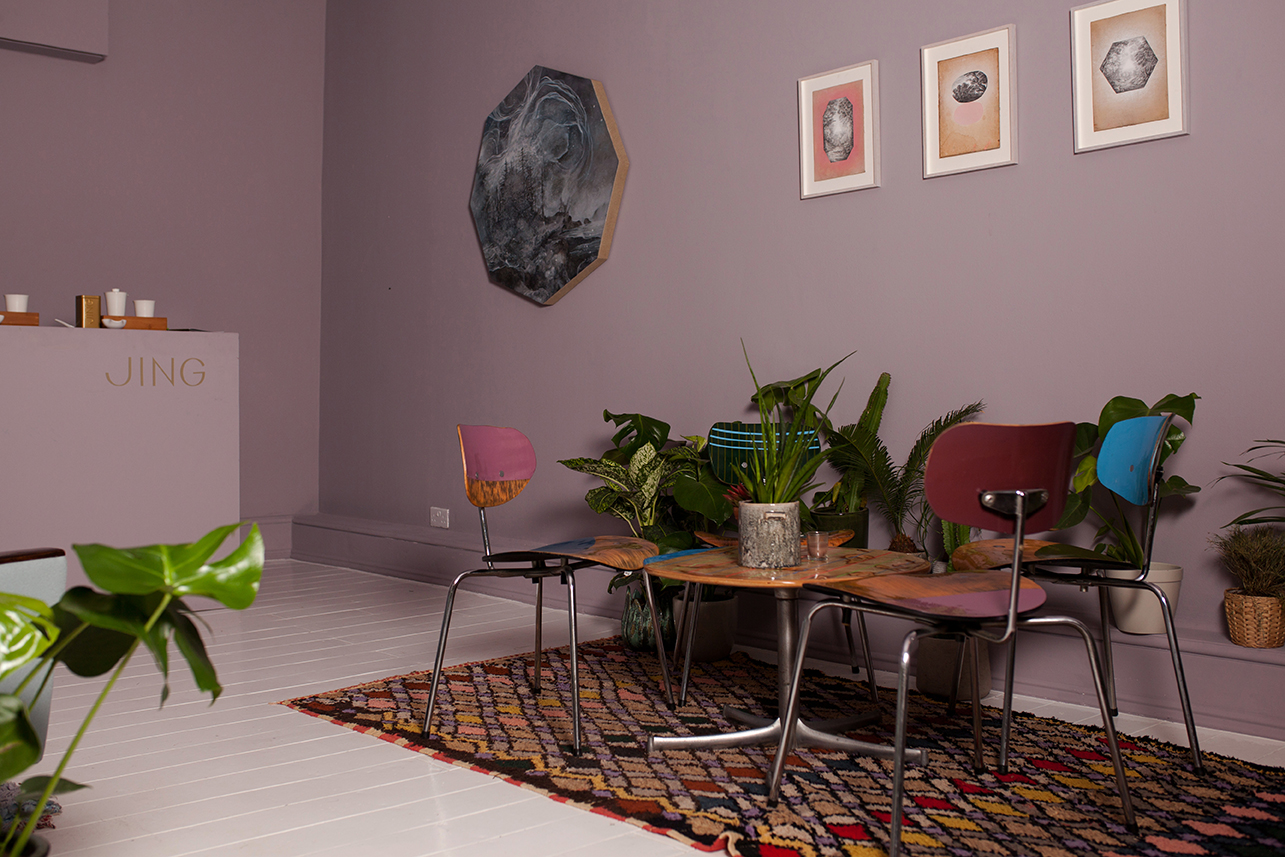 SACRED TRANSFORMATIVE TEA ROOM
Our gallery's third pop-up cafe was composed of design pieces handpicked for their polished aesthetic and ethical values, combined with art pieces making up London's first sustainable art show and a menu of nurturing food and drinks to match. Guests were invited to charge their phones on Marjan Van Aubel's solar powered Current Window (still in working prototype mode) while they feasted on vegan gluten free superfoods from Polenteria, meditated over a very potent and lush tea by Jing Tea or added a spring to their step with the 'best coffee in town' served up by eco-conscious Bar termini. The eclectic mix of crooning tracks by Dalida and Caruso on the sound system combined with the warmth and sweet smell of our True Grace organic candles turned the space into a surprisingly comforting refuge from the hectic and grey London that guests willingly left behind as they trailed up our white-washed stairs.
Whilst many visitors ignored our invitation to "consume in silence", we happily found our guests lingering as they dove into deep inspired conversations about art, design, hopes, dreams and the current state of the world. Whether visitors shared a wave of anticipation as they awaited to enter a talk or workshop, or simply marveled in awe and amazement at something they seen, either there or elsewhere on the festival trail, guests agreed the energy in the space inviting, nurturing and inspiring.